Eco Bag should have two aspects, one is made of natural materials can be reused; the other is bad does not remain after the solid waste in the natural environment, damage to the environment (or harm to the environment is relatively
other materials for small).
After the general Plastic Bags discarded in the environment difficult to degrade, even if a small part of the decomposition will produce harmful substances.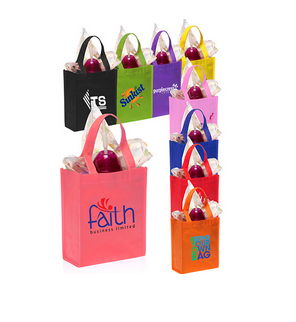 definition

Plastic Shopping Bags are everyday consumables, China every year consume a large amount of plastic Shopping Bags.
Plastic shopping bags provide convenience to consumers at the same time, due to the excessive use and recycling are not in place and other reasons, has caused a serious waste of energy resources and environmental pollution.
Especially the ultra-thin plastic shopping bags easily damaged, mostly thrown away, the main source of "white pollution".
More and more countries and regions have restrictions plastic shopping bags production, sale and use.
To implement the scientific development concept and building a resource-saving and environment-friendly society, from the source to take effective measures to urge enterprises to produce durable, easy-to-recycle plastic shopping bags, guide and encourage the masses to the rational use of plastic shopping bags, and promote comprehensive utilization of resources,
protect the ecological environment, and further promote energy conservation.

The so-called bags, which generally refers to the production of materials can be natural degradation, and is down-time [1] Solutions will not be too long, can also be used repeatedly in the bag, we can call it bags.


species

In this age of environmental topics of society, bags become the people's daily necessities.
However, our understanding of the bags is there?
Let us look at the bags Encyclopedia.

The so-called "Green Bag" We use what is broadly divided into categories:

1. Non-woven Bags (in reuse, recovery from the last cycle can be called environmentally friendly)

2. canvas (relative to other materials it is the most environmentally friendly, and no environmental pollution)

3. cotton bags (canvas bag and same characteristics)

4. flannel bags (mostly artificial cotton - cotton, polyester, and the fabric of our clothes as needless to say)

5. Polyester cloth vest bags (Polyester cloth, similar to our common umbrella cloth, the cloth and clothing, because this cloth bags are usually made vest style, so called vest bag)

6. Other environmental fabric bag (linen cloth and canvas, not the same nature)

material

Bags with cotton, but also non-woven, and environmental protection is that these materials can degrade.
Among them, the national standards for environmentally friendly processing of material is polyethylene, because of its ability to degrade other materials are relatively good.